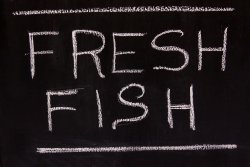 Superior Oceans – established with one aim and desire: to bring fresh and local seafood from the waters surrounding our country to the dining tables of Northern Ireland's seafood enthusiasts.
Superior Oceans makes a range of seafood more easily accessible to the consumer.
This is achieved through supplying local and reputable high street food outlets and by working closely with some of Northern Ireland's finest restaurants and eateries, helping to enhance menus and dining experiences across the country.
At Superior Oceans, the fundamental aim is to consistently provide great produce with top marks customer satisfaction, this is achieved by ensuring the utmost freshness at all times together with having passion and care for our product.
Superior Oceans aspires to be the best, not only in the quality of our superior seafood, but in the reliable and professional service we provide.