We fully understand the products that chefs require to ensure the dining experience for their customer is nothing but exquisite.
Our freshness, quality & range of fine seafood makes it easier to deliver fish dishes at the standard we all expect.
We are based in Portavogie, a short distance, from the harbour. Portavogie is a well-known fishing village renowned for its scampi and prawns plus much much more.
If you use Superior Oceans you know you are getting your produce straight from the trawler, reducing the number of middle men, which results in good economics.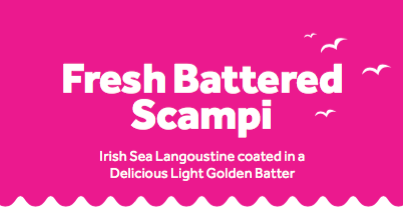 Fresh Battered Scampi – Made to order
Fresh local Portavogie prawns coated in Superior Oceans' delicious, light golden batter. Ocean fresh, our team hand peels these prawns, coat them and flash fry. This makes the product perfect for deep fat frying or oven cooking resulting in restaurant quality on serving. We only use quality and local ingredients and our Scampi has a prawn content of over 70%.
King Sized Cod Fillets – Freshly Battered
King Sized Cod Fillets coated in superior oceans famous light & golden crispy batter.
The lightness of our batter ensures the quality of the cod is not compromised. The cod is maintaining its fresh & flakiness & the batter stays crispy throughout the eating experience. Not only can we boast about the batter & the quality of the fish, but the sheer size our king-sized cod fillets are always a show stopper.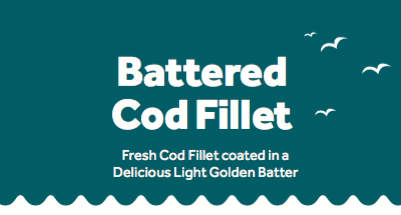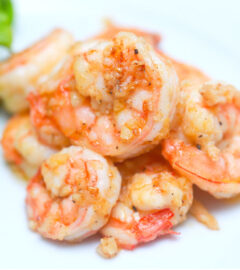 Prawn Meat – Prawn ready peeled

Locally landed Portavogie prawn. Local whole tail prawn peeled and deveined for the catering trade. Perfect for all your seafood dishes. Our prawn is 100% natural and contains no additives or preservatives.
Cod – Fresh or FAS
Cod fillets are available to order. We supply some of the most renowned restaurants, hotels, chip shops and other eateries across the province. This product and is extremely popular with all their customers. Top quality and full of flavour.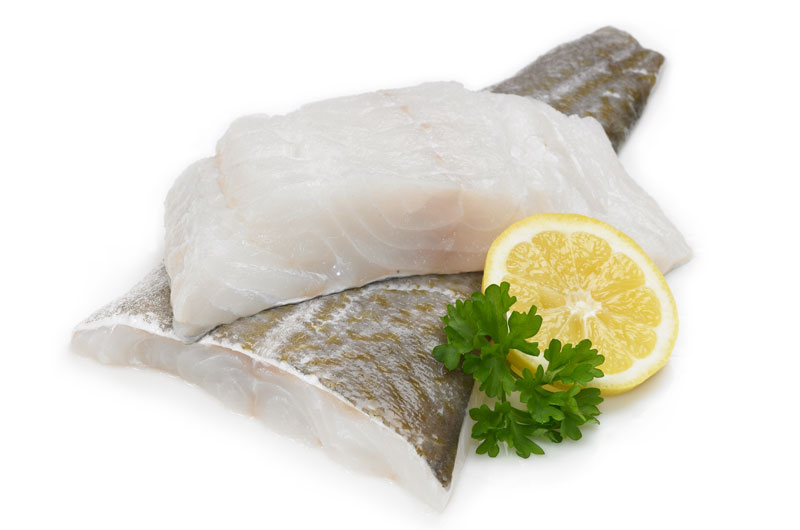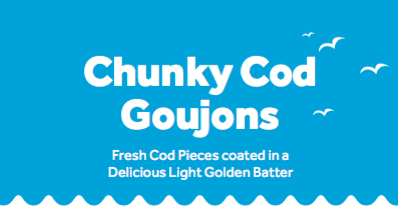 Cod Goujons- Fresh Chucky Cod pieces
Fresh Chunky Cod pieces coated in Superior Oceans delicious, light golden batter. Each goujon contains large pieces of Cod, just like our battered King-sized Cod Fillet it allows the quality of cod to be seen and tasted in every goujon served. This product is flash fried and perfect for deep frying or oven baking.
Crab Claws – North Atlantic single pincer Crab Claw

Our crab claws have had the shell removed for you leaving the best part – the succulent white crab meat. Extremely popular as a starter and as a main and can be used in many different dishes and styles.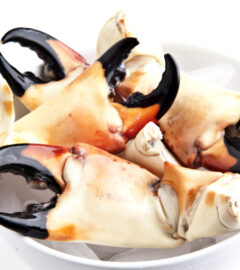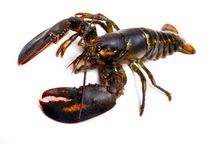 Lobster (Live) – Locally sourced from Strangford Lough
A high-end seafood product found on many menus across the province. These are supplied alive to ensure the upmost freshness. Size can be tailored for the chef on request.
Langoustine – Fresh Locally caught langoustine

Sourced straight from the boats that land at the harbour in Portavogie. These are perfect for starters and main courses. They are a succulent whole prawn that also look fantastic on a menu and plate.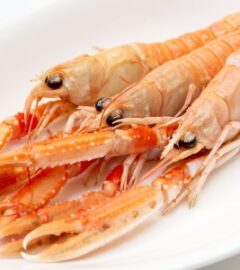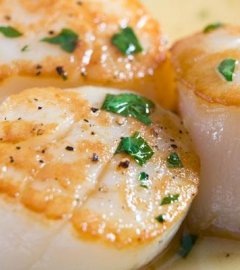 Scallops
A seasonal product traditionally available from October to March. Locally harvested with the reward of a soft fleshy texture and a delicately mild sweet flavour. These are even popular with those who are not particularly big seafood eaters.
Squid Tubes
Squid tubes are fully cleaned and skinned and are ready to simply cut into rings or sheets.